In this collection:
1,001 musical notes clipart files
300 DPI high resolution
PNG format – Clear background
6-10 inches tall x 3-10 inches wide (depends on file) – resizeable
Collection Preview: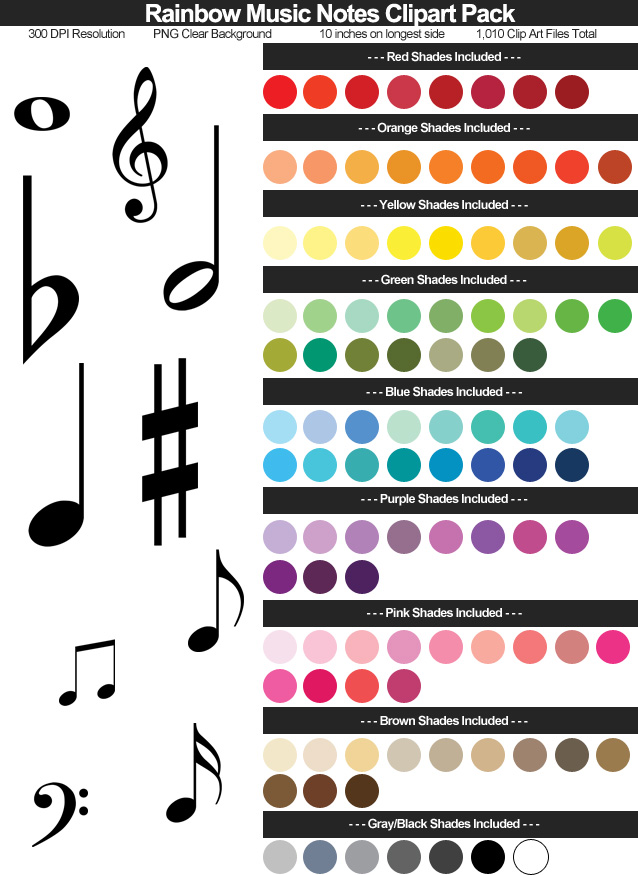 ---
Full Description:
This colorful clip art pack features 10 different music notes in 101 rainbow colors each for a total of 1,010 clip art files to work with. The music notes included in the pack are: whole note, half note, quarter note, eighth note, eighth notes beamed, sixteenth note, bass cleff, treble clef, flat symbol, and sharp symbol.
This fun music-lover's clip art pack is organized into folders by note with colors neatly labeled so that you can easily pick out exactly which files you want to add to your project.
---